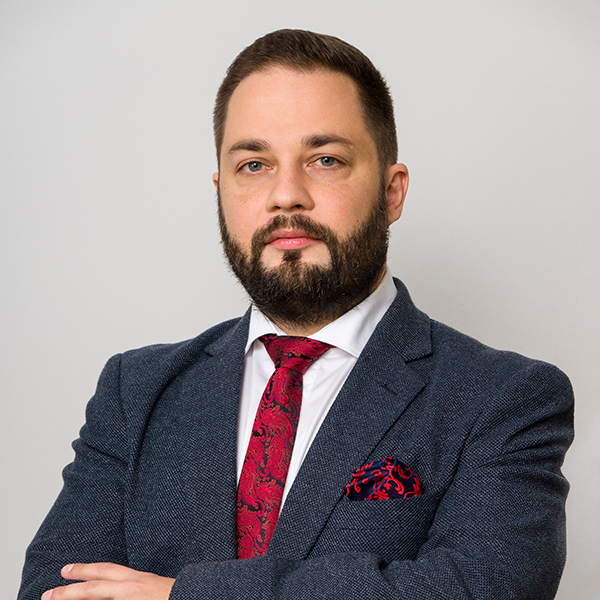 Make an appointment
MA Michał Trokowski
Psychologist
Education
2003-2008 – Kazimierz Wielki University in Bydgoszcz – studies in the field of psychology (specialty: clinical psychology).
2010-2011 – Medical University of Gdańsk – postgraduate studies in "Clinical Psychology".
He regularly participates in training in the field of developing psychotherapeutic skills, methods and tools as well as clinical applications of the Ericksonian approach.
---
Experience
2008-2013 – University Hospital No. 1 in Bydgoszcz, Department and Clinic of Nephrology, Internal Medicine and Hypertension with Dialysis Station – psychologist.
2009-2013 – Didactic activity at the Faculty of Medicine and the Faculty of Health Sciences of the CM of the Nicolaus Copernicus University and at the Faculty of Mechanical Engineering of the UTP in Bydgoszcz.
2013 to date – Centrum Medyczne Gizińscy, Stationary Psychiatric Ward and Day Psychiatric Ward.
2019-2021 – conducting psychological workshops in Senior Clubs.
---
Scope of consultations
psychological consultations
short-term psychological therapy
neuropsychological diagnostics (assessment of cognitive functions)
personality diagnosis
intellect diagnostics
Treats adults only.
Price list (private)
Only appointments financed from the NFZ (the National Health Fund)